Brady Reads to 3rd Grade Students at North Salem Elementary School
Brady's first book reading was via Zoom to the North Salem Elementary School students in 3rd grade. This was special as it was to a group of students that his Mom teaches.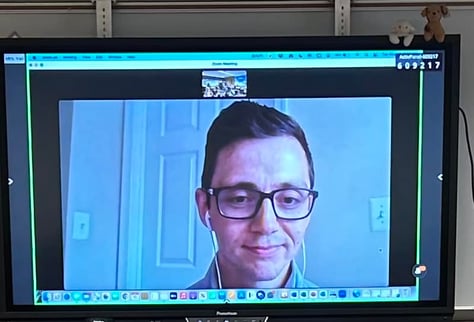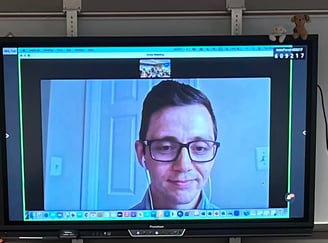 3rd Grade Teacher Julie Vail shared a testimonial following the presentation, "Mr. Lucas visited with our 3rd grade via Zoom to read and discuss his book "Smiley's Smile". He read the book to the students and explained his writing process and his motivation for writing the story. He talked about the message that he wanted to convey and talked about his personal experience with childhood cancer. Not only did Mr. Lucas do an amazing job explaining and motivating the students to write with purpose, but he also connected with them by answering their questions about himself, his experience with cancer, and his book.
His presentation was highly engaging to students, and it was obvious that he was enthusiastic about sharing his book with them. He was also thoughtful and considerate to the students' experiences when discussing cancer, which can be a difficult topic for young children to discuss. As a teacher, I was thrilled to hear Mr. Lucas discuss his purpose as a writer, along with other language arts topics such as theme, character traits, and how the illustrations revealed important components of the characters and story.
The students were able to apply concepts that they had learned by hearing about it first-hand and asking Mr. Lucas questions, which he answered in great detail. Our 3rd-graders absolutely loved both the story and Mr. Lucas' presentation, and we would be honored and thrilled to have him speak to our students every year! Kudos, Mr. Lucas, on a job well-done!"